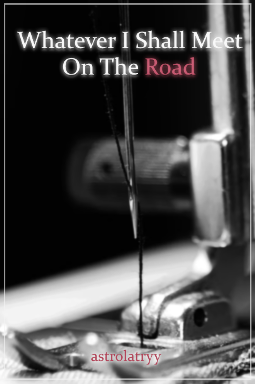 Source
I think I could stop here myself and do miracles,
I think whatever I shall meet on the road I shall like, and whoever beholds me shall like me,
I think whoever I see must be happy.
While taking a break from helping Rarity sew uniforms in the workshop, Sweetie Belle meets a foal about her age. 
---
Originally written for the Quills and Sofas Random Acts of Kindness 24-hour Speedwrite. The prompt was "There are no strangers; only friends you haven't met."
Chapters (1)