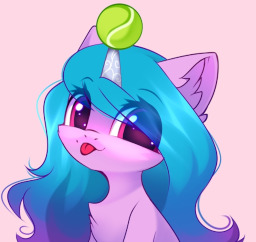 Source
Being a newcomer to the world of hoomans, Izzy Moonbow becomes a new addition to a popular spot where ponies can truly shine, now dubbed The Pipp Club, and the charming unicorn does everything in her power to not disappoint.
And, in all honesty, when has she? 🤭🥰
Takes place in a universe where humans and ponies coexist.
Rated T 'cuz of suggestive blah blah, I will NOT taint this angel.
Chapters (1)