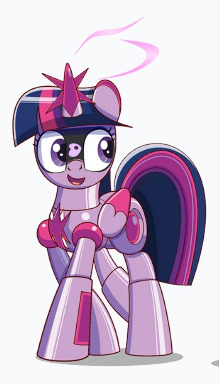 Source
To keep pony-shaped robots from eating their brains, Sue and her friends fled into the mountains, where the girls live by their hunting skills and their wits.
But Sue discovers the truth is more complicated than she'd thought.
The cover image is the less terrifying half of https://derpibooru.org/images/2522523. Used with the artist's permission.
(This story takes place in the same world as Friendship is Optimal. In that world, the computer superintelligence CelestAI wants to give every human a kind of eternal life, by disassembling each human and reconstructing them inside a utopian computer simulation as a pony form.)
Chapters (1)