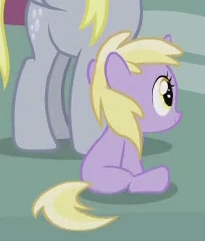 Source
Dinky didn't like to think about Father's Day. How could it be true that she'd never had a father?
Rated S for SCIENCE!

At the end of the story I provide some links to articles about related science.
---
This story is a good excuse to donate to COVID-19 relief in India!
You can also learn about some other worthy charities through this year's Pride and Positivity 2021 event, celebrating Pride Month. Gender AND sex come up partway through this story in an unusual way. Also, there's some LGBTQ shipping.
I thank Sockpuppet for a helpful prereading.
(Sockpuppet, part of this story wanted to be T rated, so to add it to your 2021 Father's Day event, I guess I should wait until you officially relax the E-rated restriction to permit T-rated stories.

)
---
Why does this story have the "Death" tag? Every true story in biology, if you follow it for long enough, includes a part that goes, 'and then some organisms died,' and that's always an important part of the story.
Chapters (1)