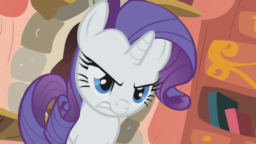 A crime against fabulosity has been committed and Rarity seeks justice for this offense and has challenged Luna to a duel.
---
This was a request for a patron and was viewable earlier for said patrons. Head over here if you want a story like this for 5$ or to see stories early for just 3$!
This is also the third of my 12 days of requests where you will see a new story requested by a patron every day until Christmas day so make sure to stop by every day for new stuff! Check out the previous story here.
Chapters (1)