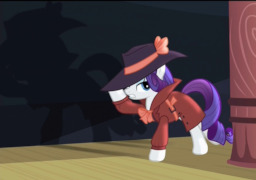 There is just something about season five seems off to every pony. Fortunately, Detective Rarity is on the case and she won't stop until she gets to the bottom of what is going on.
---
This fan fiction was featured in the story section of Bejeweled Rarity! You can view it here.
It was also featured in the Bejeweled Rarity site blog. You can view the featured article here.
Thank you to Nataylor7 for the two features. I very much appreciate them.
Chapters (1)