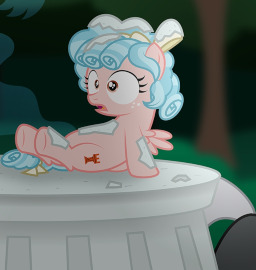 Source
Not too far from the Castle is a small statue garden, filled with villains whose friendship problem was unsolvable, even for Twilight.
The least of these is Cozy Glow.
Twilight finally decides to show mercy and to make one more attempt at reformation; however, knowing that the problem is beyond her, she entrusts it to a younger princess.
---
Speed-written for TheLegendaryBillCipher in the Quills and Sofas Christmas Fic Exchange
Now with a reading by StraightToThePointStudio!
Chapters (1)