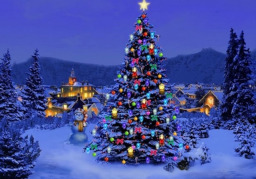 This story is a sequel to A day at Equestria Land
---
Christmas is Coming, and Ocellus is gearing up to celebrate alongside her friends and her twin brother, Thorax. However, there is one thing missing from her life, a boy she has a rather big crush on.
Confronted with this head on, and facing fallout from a place she never expected, can she find happiness at the Most Wonderful Time of the Year?
The final installment of the Railway Adventure timeline for 2019.
Note: the Chrysalis in this story is EqG Chrysalis, not the bug currently encased in concrete.
Chapters (2)