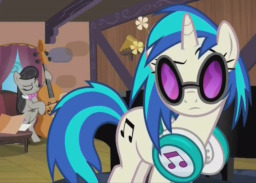 Years ago, Octavia still loved music. Years ago, Luna thought she might yet do some good from her prison. Years ago, Vinyl Scratch found herself in an interminable dream.
One night could set them all free.
---
Silver medalist in the Writeoff Association's "On the Wings of a Dream" event.
Featured on Equestria Daily!
Chapters (1)