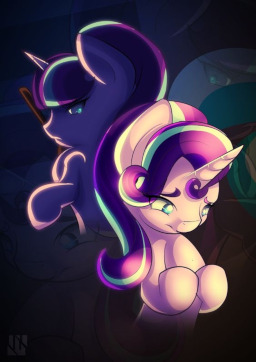 Starlight Glimmer wakes up one morning to discover the Castle empty. Figuring, Twilight and Spike just forgot to inform her of a trip, she gets ready to go visit Trixie to give her a gift. Starlight discovers something truly terrifying, and the only pony that can fix it is herself. She had to stay calm, but it was hard when all the pressure of success relied solely on her hooves....
Preread by: Bricklayer and Skyward Sword
Edited by: Skyward Sword
Updates: When I have time.
Hopefully bi-weekly on Wednesdays.
Chapters (2)