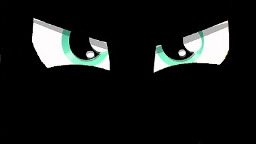 This story is a sequel to Equestria Mares: The Secret Apprentice of Princess Celestia
---
(WARNING: Please be certain you have already read the prequel above, as this story contains massive spoilers for that tale!)
It's been weeks after the first Princess Summit. Despite Princess Celestia's best intentions, word has spread of the theft of the Element of Magic and the mare who took it, Sunset Shimmer. Of her transformation, and the power that threatened two worlds. For Sunset's part, she just wants to be left alone.
Meanwhile, King Sombra is dead... but that doesn't mean he hasn't got a plan. And from the rumors he's overheard, he may have found the perfect ally for his return to power.
Sunset Shimmer read all about him as a little filly. His genius. His evil. Now, Sombra comes to Sunset in her self-imposed exile with an offer of alliance, to destroy the princesses once and for all. What will her answer be?
(Chronology note: this story takes place early during Season Four.)
Part of the Elsequestria Continuity.
This timeline continues in The Real Question
Chapters (2)