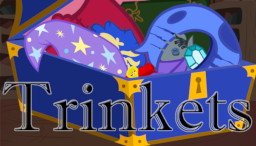 This story is a sequel to Past Sins
---
Side-story to Past Sins - Slowly, the wounds inflicted by Nightmare Moon's reign heal. Ponyville is being reconstructed, and the last refugees are leaving the castle. Nyx is with Twilight. Celestia and Luna rule Equestria and guide the sun and moon once more. Everything is as it should be.
But some things are never washed away. These are the things that remain to remind us of the past. They remind us of the good times we've had with friends and family. They never let us forget the mistakes we've made. Everyone has them. Twilight has them. Nyx has them.
And, on occasion, when you share your scars, your photos, and your trinkets with another, they just might share theirs in return.
Chapters (1)