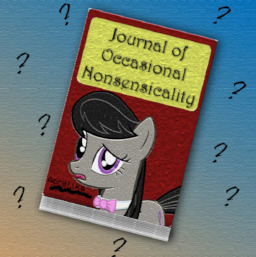 Source
You know, when I started a journal of my time in Canterlot, I didn't think it would go this far... or have such an impact on my life, really...
Ponies usually don't make sense. And yet here I am, trying to make friends with them.
Surprising? Mayhaps...
---
A small place for me to share my silly or otherwise random story ideas with others. Enjoy the trip into the intricate nuances of ponies and my mind.
*Chronological order not necessarily included.
Chapters (39)