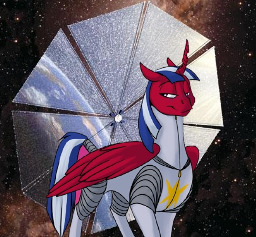 Advances in science and magic had detected the Anomaly – a star in the heavens that was unlike all the others in the night sky. Intense research had only served to deepen the mystery. Although Equus had a vibrant space program, going forty-two light years to investigate had been considered impossible until now. The Cosmic Lotus program was born, and over a hundred crew-members of multiple species were sent into the void to discover the unknown. After a journey of years, what they would find would both amaze and terrify them.
The prequel to this story is the "Ad Astra" arc in the story – "Life, Love, and Death in the House of Path".
This will be a crossover story with my "Chakat Universe".
Chapters (43)