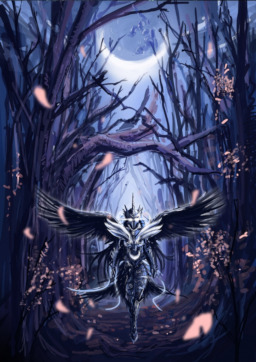 This story is a sequel to The Sun and her little Sparkle
---
It's been ten years since Twilight was adopted by Princess Celestia and the elements of harmony were put to use all too soon. Luna never awoke, though, and she remained a secret to most outside of the elements and those few servants who were tasked with keeping the sleeping princess alive and well.
Nightmare Moon returned, however, and was subsequently banished by the Elements of Harmony once again.
This is the story of what happens after. How the Night truly became what it was always meant to be.
Chapters (5)