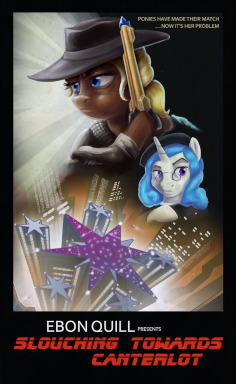 Source
A jaded detective investigating a bizarre multiple foalnapping uncovers a dangerous fugitive. To bring the culprit down and rescue the foals, she'll have to brave the dizzying heights of the magitech corporations, race the dawn, and stop the rebirth of a fallen dynasty.
Is there any kindness remaining in this brave, new Equestria?
-----
Winner of the Twilight Sparkle award for Everfree Northwest's Scribblefest 2017.
---
Editing and Pre-Reader Credits
Novel Idea, who is the reason I'm here.
Beltorn, who knows what he did.
Little Tinker, who brings unique perspective
Furled Scroll, who has my eternal thanks
The Bearsong Pack, for their patience and understanding
---
Cover art by Droakir
Find him here!
Chapters (4)