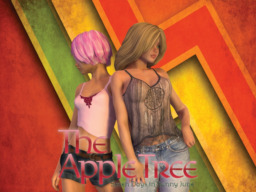 This is an Interquel of Seven Days in Sunny June, Book I
2016 Christmas Story!
TV Tropes page!
---
For spring break, Applejack and her family head back to Heavener, Oklahoma and Heavener Apple Orchards, the farm her family used to own...and now owned by her Uncle Stayman and family. The Canterlot Apples are looking forward to the week of getting used to the old farm life. But for Applejack, Apple Bloom and Mac's girlfriend Sweetcream Scoops, can they deal with life out of the ordinary?
To complicate things, someone on the farm might be causing a little more trouble than they're worth....
Chapters (7)