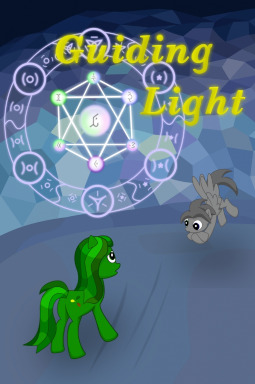 In Canterlot, every foal goes to Magic Kindergarten. Every unicorn, every pegasus... and even a certain earth pony.
I have to be the only earth pony here. Why in Equestria does this have to happen to me?
It wasn't as if Aurora was uninterested. It was that she was bored. Extremely bored. They taught her nothing about theory, nothing interesting. Class time was all about levitation for the unicorns, flying for the pegasi. But nopony really knew what to teach an earth pony. Not really. All of their magic was passive, right?
Right?
Featured: 2/24/17 - What?
That might have been a glitch with my login or something. Because it disappeared when I refreshed the page.
Featured: 3/17/17 - Okay, this one is definitely real. It didn't disappear when I refreshed the page.
Chapters (13)