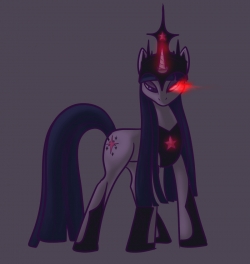 Ponyville, by all means, has never been a town without incident. Somewhere within it, something was always going wrong somehow. However, for so many different things to go wrong so close together...it means things are more wrong than usual. And Twilight has more to do with it than even she realizes...
Some things are best left forgotten. The truth is not always sweet.
But, do not think things will be completely dark and grim! There will be plenty of strange things, and Pinkie Pie being Pinkie Pie! Because Equestria is not Equestria without its share of strange things.
(joint effort between a friend and I)
Chapters (9)