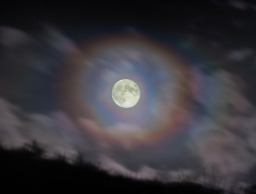 Most ponies would have called it a magic accident. They would be wrong. Most ponies would call her dead. They would also be wrong.
Her magic wasn't even affected. But that was part of the problem.
Cirro Stratus, or just Cirra for short, was a pegasus hard on her luck. Down to her last remaining bits, she accepts an odd help wanted notice that pays suspiciously well. Is it really worth the risk?
------
This is a slice of life focused story, meaning that while there may be interesting events and mini-adventures, it is more focused on character interaction or the episodic kind of adventure rather than overarching plots.
Time frame: Right before Season 1. More than one original character gets caught up in the Nightmare Moon incident, so expect any show canon to be uncertain at best. Butterfly effect and all.
Cover photo by BluKoo
Chapters (6)