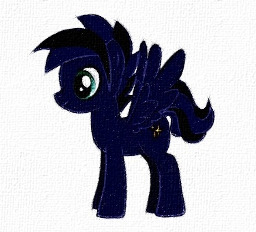 This story is a sequel to Rewritable
---
Important: This is one of my early stories, when I was not very experienced as a writer.
FYI - reading the prequel is mandatory to understand what is going on.
My name is Starry Night, and my life has never exactly been normal. Living around Twilight Sparkle ensures that. But that is not normally the cause of my problems. Trouble finds me just fine.
You see, banishment is always temporary.
I found where the Nightmare resides. It is a place very far away. But that gives me little comfort. Because the Elements never destroy. It is against their nature. The Elements can be separated. But the Nightmare never gives up.
With it alive, Equestria is always in danger. And I can't allow that to happen.
Sequel: (Deleted - it was terrible)
Chapters (9)