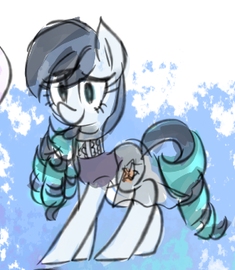 Source
After her role in the Helping Hooves Music Festival, Rara "Coloratura" heads backstage to take a moment. In just one day, so many things happened to her. All of them life changing. She fired her manager, she changed her image and musical style, and she reconnected with her oldest friend. All of it being incredibly overwhelming.
The last time she felt so overwhelmed was...
---
A thank you to my pre-readers Tatsurou and Merc the Jerk.
Chapters (1)