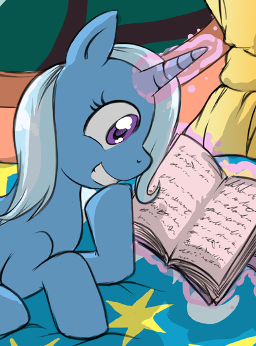 Source
While looking through a big book of spells, Trixie finds one she's never tried before. One that'll let her get even closer to her friends!
Can anything go wrong? Oh sweet Luna! Yes, yes it can!
---
Set in the Trio-verse, an AU where Celestia was banished, and Luna took up Sunset, Trixie and Twilight as her students. Recommend reading Luna's Protégé and The Fillies of Canterlot Castle before this one.
Chapters (1)