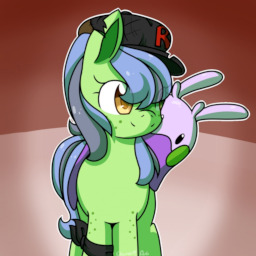 Those who walk Victory Road are heroes. The very best ponydom has to offer. Masters of the monsters that disrupted Equestria's peace a generation ago. And to be among the best, you need to prove your mettle eight times.
Eight gyms. Eight badges: Six held by the Guardians of Harmony, and two by the Celestial Sisters.
For a mare with no home or family, there was no greater dream.
For a Team Rocket recruiter, there couldn't be a better friend.
Chapters (2)