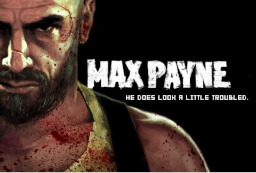 Our lovably grim Max Payne is sent on a one-way journey to Equestria via bullet express.
Pretty sure I can't fill it with metaphors like Max would, but I can sure as hay try!
Rated teen for light violence, swearing and alcohol/drug use. Occasionally dark.
A (hopefully) more comedic, lighter outlook on: Payne-full Realization -who beat me to it!
Okay, it is very psychologically dark! This is Max we're talking about.
Chapters (10)