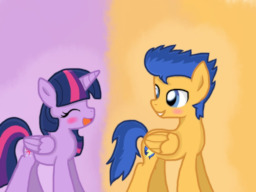 Twilight has been working nonstop for the past couple days. She could really use some time to relax. When a certain orange stallion come to visit, she may finally be able to get the rest she so desperately desires.
I know, I know. I am taking a HUGE risk writing this. Flashlight might possible be the most hated shipping out there. I'm one of the few who actually does ship it. This is just a cute little short story.
On that note, if you do not like Flashlight, please do not downvote this story simply because you dislike the shipping. I'd sincerely appreciate it if you'd at least read it. It would mean a lot to me if you would read it.
Chapters (1)