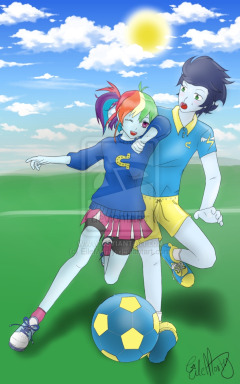 Source
So... I've been a Soarindash writing mood.
Anyway..
What do you think of when you hear "Rainbow Dash?" Athletic? Cool? Braggy? Loyal? Two-Dimensional? In this story, she is all of that, but more.
Cover art made by Eilemonty
As Rainbow and her soccer team get ready for the big game, she startes to feel weird around a certain boy she's been friends with for years. But it can't possibly mean..
Could it?
Chapters (15)