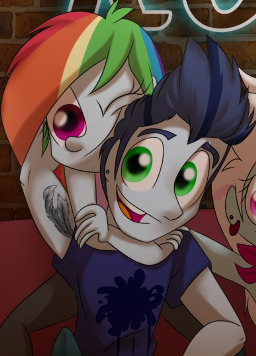 I really love this ship.
Rainbow Dash. Who is Rainbow Dash? The captain of every sports team at CHS? The loyalist of people? The coolest, most awesome kid at school? Well turns out she's actually a bit more. She's in love.
Cover picture is a cropped version of one of the amazing pieces by FJ-C on DeviantART. You should definitely go and check some of her stuff out!
Chapters (16)