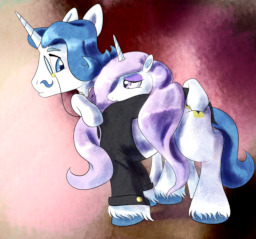 Source
Sex
Romance
Sad
---
She has always been so stunning, my dear Fleur. Her quiet, polite demeanor and loyal attributes have made her my best yet. Her appearance has always managed to get some jealous stallions to double-take our arrival in the streets... Oh, age has not been kind to me, and I dread to think of when it will hit her. Alas, nothing lasts forever, I suppose.
((Critique is welcomed, encouraged, and taken to heart.
Special thanks to Bronymaster for editing and prereading!
Featured on EQD on 5/15/12
Read AzhureMist's sequel here!))