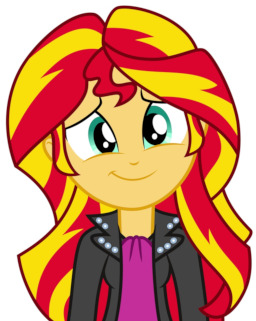 (This takes place after Equestria Girls but before Rainbow Rocks)
You've always been the odd one out, the nerd that got bullied a lot and had few friends, the guy with glasses that only his family cared about. But what could you do about it in a city like hoofington where the stronger people picked on the weaker?
To make it worse your two parents, while supportive of you, are overprotective, and after a fight after school that nearly costs you your life they've decided to move the family to a new town!
Now you leave what few friends you have to go to a new place that might be just as bad, or worse, than Hoofington. Will Canterlot be just like it? Will you fit in or be the same old odd nerd out that sat alone at lunch and got bullied almost daily?
Or perhaps...this town will be better and you might find some peace for once in your life?
---
Special thanks to DecPrincess for making the art, all I did was find it and use it. Here's the Link to the picture for proof.
Chapters (5)