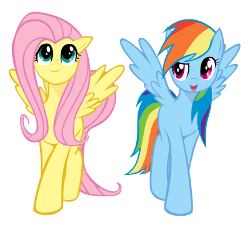 A series of short scenes, snippets and skits - attached to various episodes - following a behind-the-scenes relationship between Fluttershy and Rainbow Dash.
Inspired by Bookplayer's "The Appledash Project", which encouraged me to try the same premise with another ship!

Many thanks (once again) to kas92 for the lovely cover image!
Chapters (18)