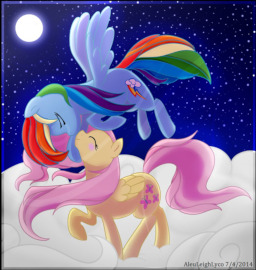 Source
A year is made up of four seasons, each with its own identity and experiences. These same four seasons can be said to describe the life of a relationship. The relationship between Fluttershy and Rainbow Dash rises and falls with time, but through sadness, hardship, joy, and laughter, they both love each other with a depth that cannot be fathomed.
This is but a glimpse into the life of that love, told over the course of a year – a year of four very different seasons that span a lifetime.
---
Winner of the Four Seasons of FlutterDash contest.
Chapters (6)