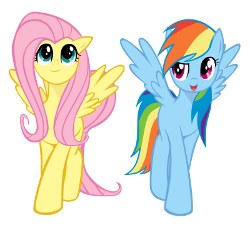 Source
Following the hectic rush of Twilight's coronation, Rainbow Dash and Fluttershy spend an afternoon together.
A quick Flutterdash snippet that takes place shortly after the Season 3 finale and assumes an existing relationship between them. Written for a short story writing challenge between myself and Roarin.
Many thanks to kas92 for the cover image!
Chapters (1)