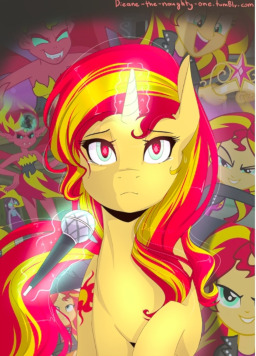 Source
I did some things I regret in my life, both as a pony and as a human. They're mistakes that will probably leave traces in some form for the rest of my life.
But that doesn't mean I won't try to change. Even if the past does follow me wherever I go...
(First person, Sunset's POV, set after the events of Rainbow Rocks)
---
EDIT: While this was initially started as just a quick thing I wrote for the Equestria Daily Friend Off that I threw together at the last minute, I have now decided to improve on and expand it.
Chapters (1)