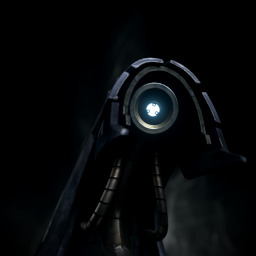 Following the destruction of the Collector Base, the crew of the Normandy-SR2 go their separate ways. One squadmate, an AI 'Geth' named Legion, is sent by the Geth Consensus to investigate the possibility of a Quarian attack. However, when Legion is discovered and forced to make an emergency jump through the Mass Relay, it finds itself in the most unlikely of places... Equestria.
At the same time, the ponies of Equestria are dealing with their own problems. A mysterious disease threatens to topple pony civilization, while tensions along the border are growing and could escalate into full blown war.
Join Legion in its journey in Equestria to both return to the Geth before the arrival of the Reapers, and to help the peaceful ponies who inhabit the world.
Notice: As of 9/12/2016, this fic has received comprehensive updates to grammar/spelling/sentence structure, with a few minor plot alterations. Enjoy!
Chapters (24)