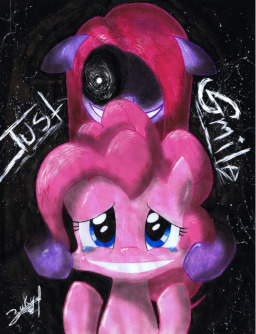 Meet Daymos. He's just like any other pony in Ponyville.
He works.
He plays.
He has bodies in his basement.
Okay, maybe he's not like any other pony.
But he's only trying to help.
He's a killer with a conscience and murderer with morals.
So if you end up on his table... You probably deserve what's coming.
Author's Note: Okay, this is going to take a while... I have a HUGE story planned for this thing and it's going to take a while to write it all. But I feel like if I write like 3000+ words a week, I can make some headway on it. Now, about the story. It's not exactly a crossover; it's more of an 'inspired by'. One day, I started wondering how a Dexter-esque pony would play out and this spawned. I wanted to submit it to Equestria Daily... But I kept feeling like their requirements were so arbitrary and restricting. I almost dropped it because of all the tiny little nitpicks. So, here you are. Unabridged, unabashed, unedited. Enjoy.
Chapters (16)