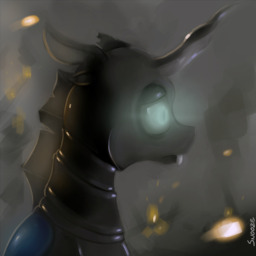 Source
After Queen Chrysalis' defeat, the few changelings who survived the battle fled into the night. Carbon Copy, a love-starved changeling, encounters a stallion who has attempted suicide. Finding that his life brought nothing but suffering to those he loved, Carbon decides to make some alterations.
To finally give the stallion's daughter the father she deserved.
First story in the Change of Heart collection.
Chapters (1)