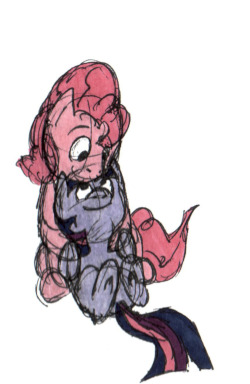 Twilight has a hypothesis that she's willing to test, and Pinkie has treats she's willing to deliver.
When the two of them realize that their feelings align, the pair must decide what comes after the textbook jump into romance.
I guess I should mention here, before the story, that this will not turn into a clopfic. I Pinkie Promise. Let the burrito assuage your fears and just enjoy the Twinkie's sweetness.
Chapters (5)