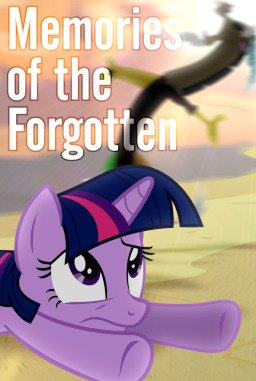 CANCELLED FOR FORSEEABLE FUTURE: Explanation likely to be provided in the comment section at some point. Unless I start a rewrite, this will not be updated. Frankly, this story is terrible, and it particularly starts terrible. Don't read it.
After being exiled from all of Equestria for a crime of conscience, and with all memory of her erased, Twilight attempts to force herself back into the public eye, and expose the truth about Celestia's noble goals...
With only her name, and the research in her head, she must get back to Equestria, restore balance, or die trying. Oh, and she has Discord, I guess.
Will likely undergo rewrites of the first three chapters at some point in the future.
Originally an entry into the Exiled Contest, but due to a lack of time, I had not been able to meet deadlines.
Chapters (5)