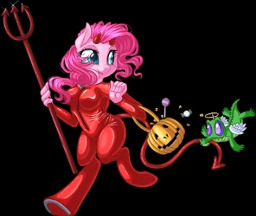 I need to have a suit for tomorrow, since it is Halloween. Only I haven't anything yet, not as much as an idea, and the feelings creeped me out.
Then a friend told me she had a spare suit I could use, for this big event. She was to present it, later in the night. I just had to wear it overnight, she had told me, and I promised to.
Now, this was a bad move, since this isn't just a suit, and Halloween isn't just a Holliday, if you know what I mean?
The coming day, I woke up, but it isn't me, it is the character I had been given for the day, or it is what she told me, but?
Chapters (4)