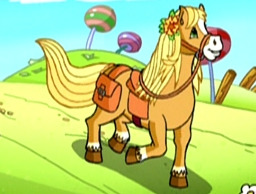 Strawberry had just told me one of her many wonderful memories, from her book. It apparently included what she referred to; a Magical Creek, and I know how to find it.
Once there I had to ask, just what it could do; since I wanted to find other Ponies just like myself, and just as she had told me; the creek answered my question.
Once I got this far, it opens a portal to a place called Ponyville; deep inside, what was referred to as Equestria; where Ponies were said to reside.
Sweet as Honey.
Chapters (5)