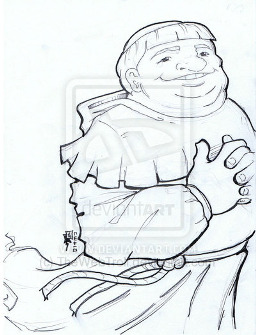 What are the good things in life?
Why, good food, good drink, and good company.
Unfortunately, I don't get much of the second, and the third is currently imprisoned in stone. At least the food is good.
I dressed up as a friar for a costume party, then some brony tosser sends me here to anthro horse land by accident.
Now, I'm a villain, but at least the food is to die for.
Based off of the famous (or infamous) Malideus more than my other work. Please leave comments below.
Chapters (3)