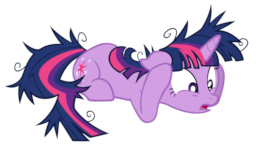 Source
Most would say Thanksgiving is a time for relaxation, time with family, and happiness.
For Twilight Sparkle, however, it's a time for panic. The princesses and Shining Armor are coming over for dinner, and it's not even ready! To make matters worse, Spike is asleep.
Will Twilight be able to make this Thanksgiving one to remember? Or will it burn, like hay bales of Thanksgivings past?
Author's Note: In the spirit of Thanksgiving, this was a collaborative story between myself, IceboxFroggie, LivingLie, Tinq, and TheExhaustedBrony. Each of us wrote a different portion. This fic was edited by my good friend Eagle Heart.
Chapters (1)