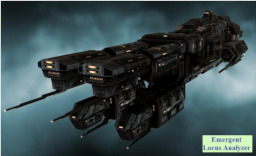 An Eve Online/MLP crossover
Keyan Charante, a fairly successful explorer, finds himself trapped in an unknown system after going through a wormhole. After discovering the only other sentient species in the galaxy, and some bad luck, he initiates first contact. The following adventures span the stars and Keyan soon learns that there are more important things in the galaxy than isk.
Set sometime before the season 2 finale.
Isk is the currency in EVE online.
I am going to try to make this so you don't have to know eve lore for it to make sense but every little bit helps.
Feedback and criticism is welcome in the comments. I hope I make this worthy of your time to read.
Chapters (25)