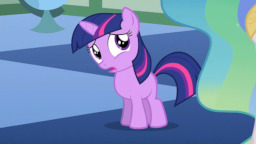 Source
This story is a sequel to The Rogue Stallion
---
The Broken Mare is healing, the Rogue Stallion is leashed, and a cute little button of a filly is stumbling between them. Now what?
Here's the answer to that question. The sequel to The Broken Mare and The Rogue Stallion concludes.
Note: Yes, this will follow the path of Season Three, but placed a year later. Chapters will be irregular and intermittent due to a nasty school schedule.
Chapters (2)