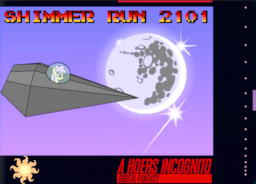 This story is a sequel to Shimmer Run 1981
---
In YS 2101 a fierce civil war rages across Equestria. With the magic of friendship long forgotten the kingdom of Canterlot has fallen to a new faction of ponies bent on imposing their tyrannical rule.
Having worked together to save Equestria in the past- Sunset Shimmer and Stygian now lead a resistance movement from high above the land in the city-ship of New Canterlot where they seek to restore the old order and free all of pony kind from its newfound oppressors.
This story is an entry for the Sunset Shipping Contest: Endings
Special thanks to czu for a bit of help with the cover art. Feel free to look him up on derpi.
Chapters (6)