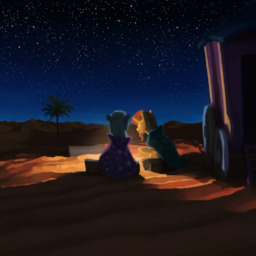 Some bonds take longer to form than others. Some require quite a bit of pressure. Some happen whether you like it or not.
Some need only a spark.
---
Part of the Jinglemas 2022 collaboration.
Written for kalash93, who requested a story about Trixie and Sunburst, and maybe Starlight.
Preread by Alex_.
Edited by GaPJaxie.
Big thanks to Redruin for the cover art.
Chapters (1)