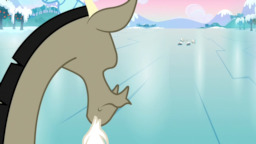 Sponsored by Roryokane for the Las Pegasus Unicon Relief Auction
Now featured on Equestria Daily!
Discord's cold heart has been touched. Fluttershy has done her job. But the journey to reformation can't be made in a single crossfade. This is the story of what happened between the first moment of doubt and his presentation to Princess Celestia.
Chapters (1)