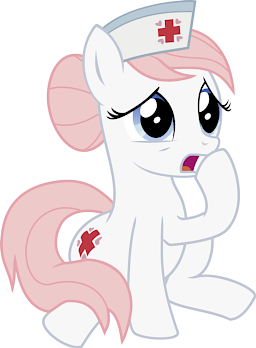 Source
Nurse Redheart feels herself overcome by emotion as she writes a letter about one of her adolescent patients, a Ponyville stallion with Hooftington roots named Sunbury Sparkle who just so happens to be Twilight's cousin. She's had to do this countless times before, but every patient has their own, compelling story. Some mean more to her than most.
It probably goes without saying that this is mostly autobiographical, with things such as the timing of events and such jumbled about. It's also a loose sort of spiritual sequel to my very first fanfic, Rarity's Raspberries. I'd like to thank all of my fimfiction friends for their care and support. I'm also indebted to the work Against Depression by Dr. Peter Kramer. Thanks very much for reading.
P.S. Why the hay does Nurse Redheart have no character selection icon?
Chapters (1)