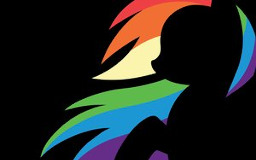 Source
Rainbow Dash has been plagued by nightmares for a week, but she is slowly starting to lose it. When her friends go to Canterlot to get Celestia's guidance the truth may shock them to their very core.
Rainbow's only hope seems to be in an ancient spell that can either save her or kill her.
This is my first fan fic and I am looking for honest feed back.
Let me know in the comments below.
If you find anything wrong with my Grammer please point it out.
Chapters (16)